Program Guidelines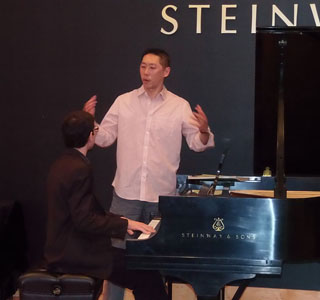 The Academy will accept 7 piano students, ages 10-18.
Students will audition once every year. Program is entirely free to accepted students.
Students shall play in all masterclasses and attend all classes and forums.
Students will work annually towards two international piano competition programs of their choice.
Students will play two recitals per year.
Students can re-apply every year until culmination of second year of College or age 18 (whichever comes first).
Program Curriculum
The academic year offers 28 weeks (Oct. - May) of intense concentrated study directed towards the specific needs of each student whether it is fundamental technical work, preparation for international music competition programs and/or entrance into renowned music schools.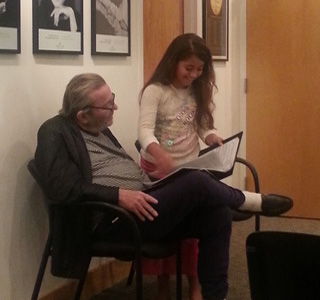 MIMA presents a balanced curriculum of performance training, weekly masterclasses with our distinguished artist-faculty, and with renowned guest artists, weekly theoretical study, ear training (solfège), ensemble experience and forums. This meticulous approach to musical development gives students a firm foundation in the materials and techniques they will need as mature artists.
MIMA recognizes that our students are in a very important formative stage, and even though having several instructors a year can be an amazing educational experience for them, it could also be confusing when they work a piece with different artists who could approach the same music differently. We believe that is crucial to keep a steady and consistent way of learning an instrument, so MIMA's artistic director will serve as a liaison between the two parties, and will give musical advice and guidance throughout the year such helping choose the repertoire to be performed for each artist. All our guests and artist-faculty will also help fulfill the students' own potential and talent without enforcing any teaching methodology.
Program Residency & Expectations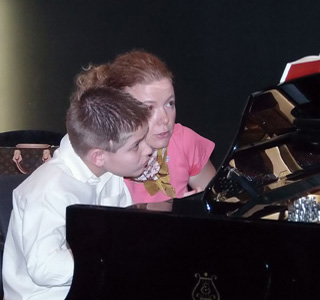 All masterclasses will be held at Steinway Piano Gallery between 1 pm to 6 pm. Individual private lesson times and days will be announced at the beginning of the academic year. Musicianship group classes and lectures will take place on Saturdays 10:15 am to 12 PM at Miami Dade College North Campus.
Steinway Piano Gallery is located at 4104 Ponce de Leon Blvd, Coral Gables, FL 33146. Miami Dade College North Campus is located at 11380 NW 27th Ave, Miami, FL 33167.
All masterclasses and forums are open and free to the public.
The minimum average time commitment in classes by each fellow is of 4 hours per week.
Serious practicing is expected during the academic year, practice rooms are available M-S during the day, 8 am - 3 pm in the Academy's headquarters. Students can contact us if you need to use our facilities.
Housing/lodging is not included and is the responsibility of the participants to make living arrangements whether they are moving to Miami. Students living in Broward and Palm Beach counties, please contact us about car pooling options with other students.