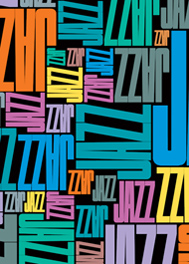 Program:
Claude Bolling Suite No. 2 for Flute and Jazz Piano Trio
Miami Chamber Players @ MLCC
Bolling Suite for Flute and Jazz Piano Trio #2
Ernesto Fernandez, flute; Adolfo Vidal, piano
Claude Bolling is highly respected in the jazz world for both his small ensemble and big band work, and for his ambitious renditions of Duke Ellington compositions. In addition, his classical crossover recordings have been widely acclaimed, as have his soundtracks and work for French television. Bolling became a major name in the United States after the 1975 release of Suite for Flute and Jazz Piano Trio, recorded with flutist Jean-Pierre Rampal, who would become a long-time collaborator.
A decade after his wildly successful Suite No. 1 had been adopted by classical flutists everywhere, the seemingly inexhaustible Bolling produced a sequel for flutist Jean-Pierre Rampal quite as memorable as the original inspiration. At 51 minutes, the Second Suite is lengthier and more sophisticated than the First -- it's one of Bolling's longest suites. Occasionally, as in "Entr'Amis," an old idea from the First Suite is reworked, and there are allusions to George Shearing, Bud Powell, Bach's Brandenburg Concertos, etc. The Suite includes the following movements Espiegle, Amoureuse, Entr'amis, Vagabonde, Pastorale, Affectueuse, Intime, Jazzy.
Flutist Ernesto Fernandez joins pianist Adolfo Vidal, Geoffrey Saunders on the doublebass and Murph Aucamp, drums for this concert not to be missed!
Dates
Sun., Sep 13 at 5:30 PM
6701 Miami Lakeway S, Miami Lakes, FL 33014