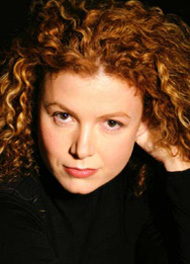 Program:
TBA by the Academy students
Miami International Music Academy
Piano Masterclass
Margarita Shevchenko
The Academy presents a masterclass with world-renowned pianist Margarita Shevchenko. Over 15 years of teaching experience, among her students winners of International and National piano competitions. She is currently on the faculty of the Cleveland Institute of Music as a visiting professor.
Pianist Margarita Shevchenko, a musician of "uncommon sensitivity and refinement," is one of the leading young pianists on the international concert platform today. She has been the recipient of the "Special Chopin Prize" at five competitions in addition to seven top prizes she has won at major international piano competitions in Europe, Japan and the United States. The New York Times noted "...the delicacy of her scurrying pianissimo passage work was exemplary..." and Cleveland's music critic Donald Rosenberg called her "a musician to cherish" who has won the hearts of audiences, critics and competition judges around the world.
Ms. Shevchenko has toured throughout the world, giving recital and concerto performances in the United States, Canada, throughout Europe, Brazil, Japan, Russia, Israel and South Africa. Highlights of her many orchestral appearances include performances with the City of Birmingham Symphony Orchestra under Sir Simon Rattle, the Israel Philharmonic Orchestra under Mendi Rodan and Cape Town Symphony under JoAnn Faletta, as well as the Polish National Philharmonic, Polish Radio Television Orchestra, the Ohio Chamber Orchestra, New Arts Symphony Orchestra, Russian National Orchestra, and the Hamamatsu Symphony Orchestra Japan, among others.
Margarita Shevchenko has won top prizes at major international piano competitions including the Chopin Piano Competition in Warsaw; Leeds International Piano Competition, England; Hamamatsu International Piano Competition (Outstanding Merit Prize) Japan; Goettingen International Piano Competition, Germany; UNISA International Piano Competition, Pretoria, South Africa, Cleveland International Piano Competition, USA; and the Rubinstein International Piano Master Competition, Israel. In addition, she was honored to be the recipient of five Special Chopin Prizes at the competitions in Warsaw, Cleveland, Goettingen, Pretoria and Tel Aviv.
Dates
Thu., Apr 9 at 1:00 PM
4104 Ponce de Leon Blvd Coral Gables, FL 33146